Kalpar Castors introduces fluff-free castors at India ITME 2022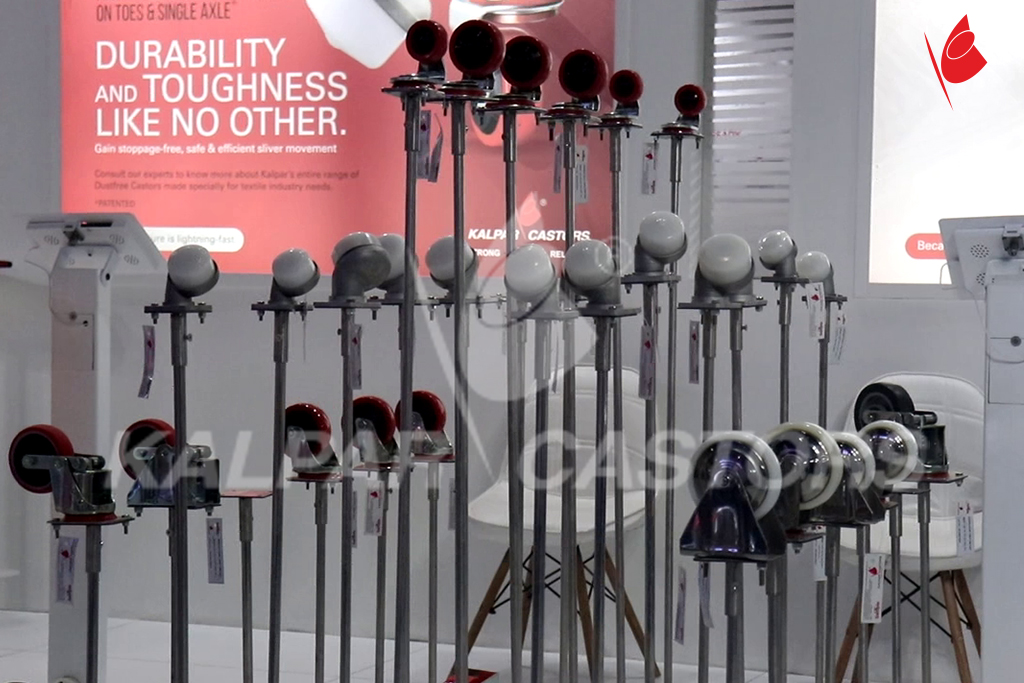 At India ITME 2022, Kalpar Castors introduced solutions to spinning mills that allows for fluff-free operations.
At India ITME 2022, Kalpar Castors showcased their two premium products, On Toes and Single Axle Castors, emphasizing their ability to facilitate safe and efficient movement of sliver.
At India ITME 2022, Kalpar Castors presented their focus on achieving higher efficiency in textile operations through the use of speed and low wastage. The On-Toes castors, which provide fluff-free movement and secure sliver from breakage during movement, were highlighted as a key solution. These castors have additional benefits such as zero maintenance, easy handling, reduced damage to spinning cans, and longer spinning can life.
Kalpar also showcased their patented Single-Axle castor, which has a design that has been proven to reduce sliver accumulation by 90% in facilities around the world. The castor's design is strong enough to handle the working conditions in Indian textile mills.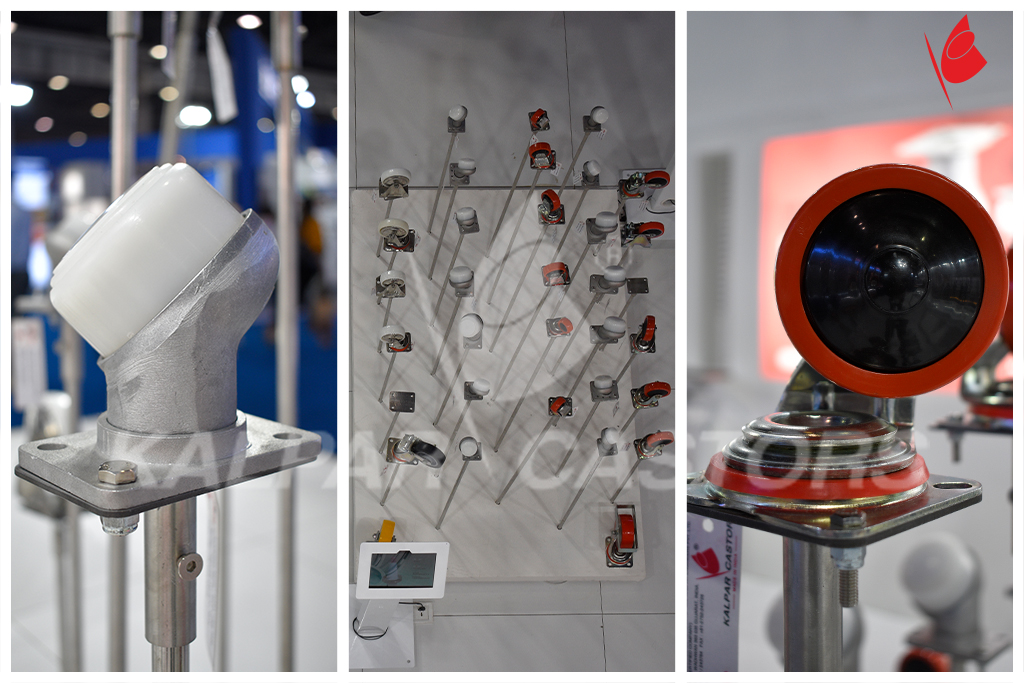 The problem of fluff affecting castor life, efficiency, speed, and material quality during material movement was also discussed. Both the On-Toes and Single-Axle castors were developed to help spinning mills eliminate unwanted stoppages and improve the overall speed of operations. Mobility within a facility is crucial and any disruption can have an exponential effect on workers productivity.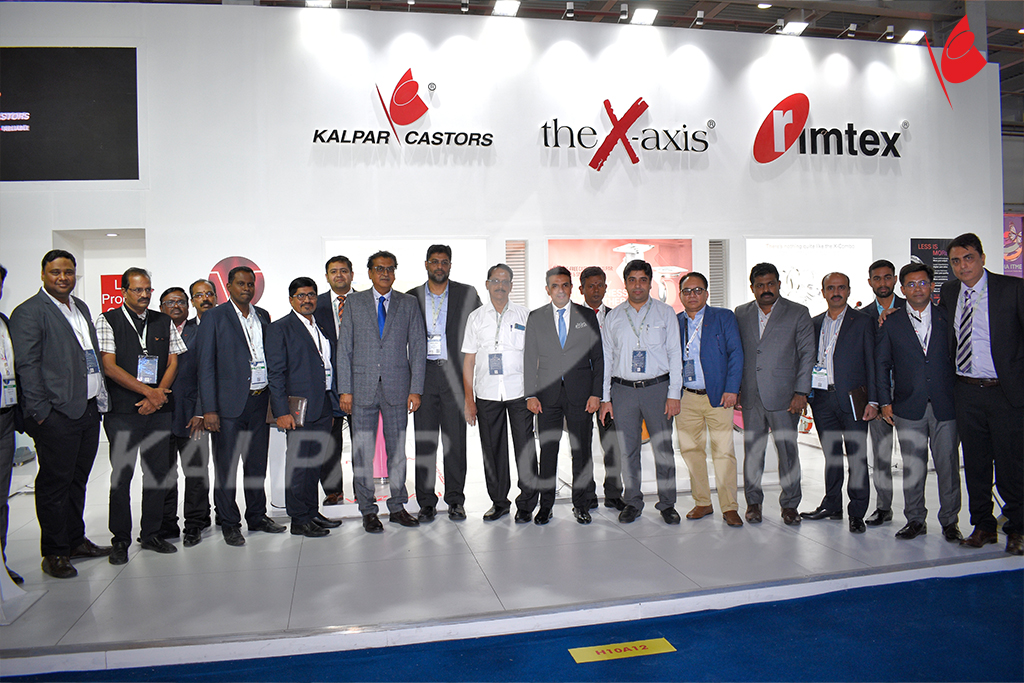 Kalpar Castors emphasized their commitment to making material movement lightning-fast, and their new designs are a testament to their engineering and design capabilities. In addition to these two products, Kalpar also has a range of textile series castors with diverse applications for textile mill material handling needs. India ITME 2022 provided a great opportunity for Kalpar to showcase their latest products and learn about the developments of spinning mills, to aid in the future development of the spinning mill industry.