At India ITME 2022 discover Kalpar's New On-Toes Castors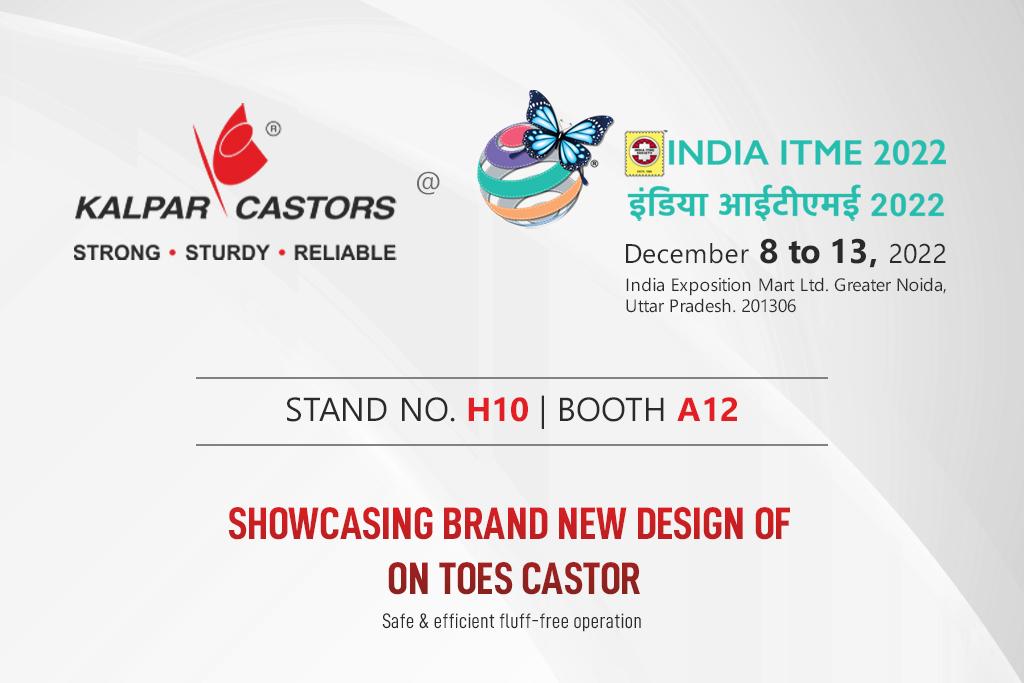 In this era of efficiency – wastage and low-quality output cannot be tolerated. Kalpar understands the criticality of sliver handling as well as other material movements in the textile mills, and is manufacturing and supplying highly reliable castors for various textile mill requirements. Kalpar believes in continuous development and has developed a special On-Toes range of castors. The On-Toes castors provide fluff-free movement, thus saving a lot of time and hassle for spinners, it also secures the sliver from any form of breakage during the movement.
The newly designed On Toes castors are launched in international markets to positive reception. The new On Toes adds strength to the company's basket of efficiency-enhancing products. Kalpar Castors are widely used in spinning cans, spinning trolleys, steaming trolleys, heavy-duty trolleys, material handling and medium-duty trolleys. The On Toes range will be made available in different sizes to cover most textile mill requirements. We look forward to introducing this range to Indian textile mills.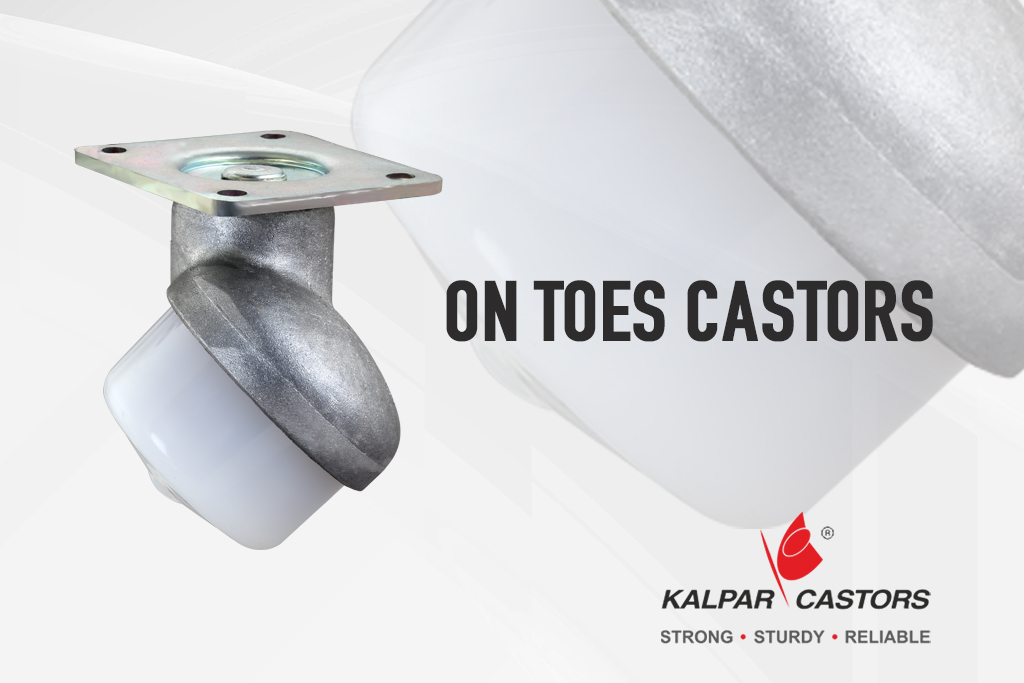 Kalpar Castors has been a trusted supplier of castors and wheels to textile mills for more than 25 years. The company has a proven track record, and it continues to evolve its products to suit the contemporary needs of users. Kalpar also emphasises best manufacturing practices and best quality raw material which ensures high performance and sturdy castors.
Visit us at India ITME 2022, Hall no: 10 and Booth No: A12 and discover a new paradigm of efficiency and reliability.
About India ITME 2022 Exhibition.
In the Year 2022, the India ITME Society will exhibit its 11th edition of the India ITME event, from the date 8th to 13th of December 2022.
The ITME 2022 will be held in Noida, India. Full address of India ITME 2022 Exhibition place: India Exposition Mart Ltd, Knowledge Park II, Greater Noida, India.
Anyone interested in the textile industry can visit. Entry is open for registration. Find below important links –
For Visitor Registration: https://itme2022.india-itme.com/Forvisitor/registration
For further information visit the official website of India ITME 2022: https://itme2022.india-itme.com